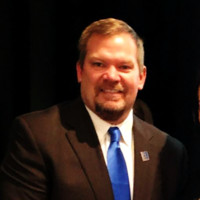 Steve Wagner, Broker/ Owner and founding partner for Virtual Properties Realty, has been actively involved in all facets of Real Estate since 1989 which includes: residential, land, commercial, Real Estate instructor and managing broker.
Steve and his partner, Karen Burks, began Virtual Properties Realty in 1999 which has consistently grown in size and productivity since its inception. Every year since 2007 Virtual Properties has earned the prestigious "Pacesetter Award" presented by the Atlanta Business Chronicle for being one of Georgia's fastest growing offices in the state. In 2007, Virtual Properties also received the prestigious "Pinnacle Award" (presented by the Gwinnett Chamber of Commerce) for being the top (#1) managed small business in Gwinnett County. In conjunction with the Pinnacle Award, Steve has also been recognized as the "Business Executive of the Year" for Gwinnett County. Steve is currently listed this year in the Atlanta Business Chronicles "Who's Who" for being one of the top 100 key leaders shaping the Atlanta housing industry.
The offices of Virtual Properties (per the Atlanta GAMLS) also enjoys the highest ranking in almost every Real Estate statistic including the #2 position in the number of buyer side real estate sales made last year in Georgia. Steve is a graduate of the Realtor's Institute and has earned his ABRM, CSP and C-Rep designations.
Steve has also been a very active board member in the Northeast Atlanta Metro Association of Realtors (NAMAR), which is the second largest REALTOR@ association in GA. In addition to serving as the 2018 NAMAR Treasurer he was also elected as the 2019 NAMAR President. Steve also regularly attends the monthly GAR contract revision meetings where he participates in helping what will be added or changed in the coming year's revised contracts.
---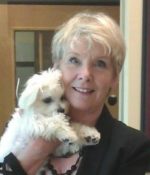 Karen Burks, Broker/Owner and founding partner for Virtual Properties Realty,is the Qualifying Broker and one of the founders for Virtual Properties Realty. She began her Real Estate career in 1970 as a property manager for a large Commercial Real Estate Firm. In 1989 after years of buying, selling and managing her own Real Estate investments, Karen decided it was time to get her Real Estate license.
Since 1989 (together with her son Steve Wagner) Karen has helped hundreds of buyers and sellers buy and sell Real Estate. Prior to Karen and Steve starting Virtual Properties Realty in 1998, Karen worked with Steve Wagner at Re/Max for nearly 10 years. In her spare time Karen enjoys time with her grandchildren and playing tennis.
---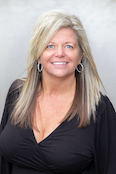 Jamie Mertz, Broker/Chief Operating Officer, has been with Virtual Properties for numerous years and now as COO will have oversight responsibilities over all the brokers, staff and company operations. Jamie received her B.S. in Finance from the University of South Florida and has been a licensed agent since 1998 and a licensed broker since 2006. She is a Phoenix Award Winner, a Lifetime Member of the Multi-Million Dollar Club, a Communities 100 recipient (three years in a row), and a Re/Max Platinum Club Award recipient.
---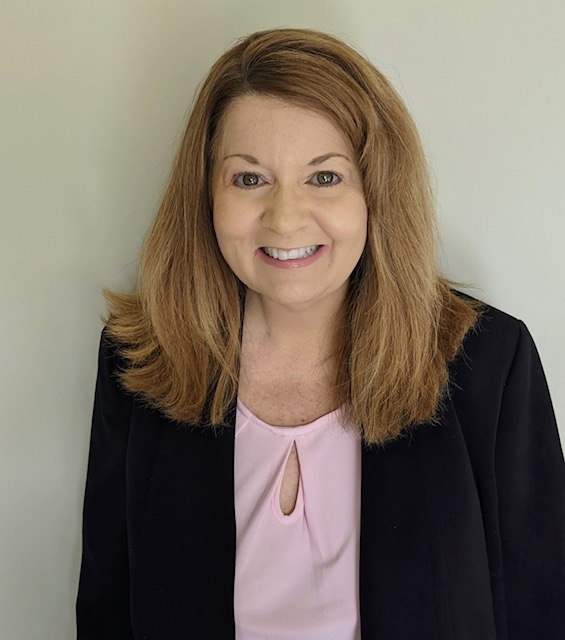 Penny Long, CFO, became a licensed real estate agent in 2003. Although she loved helping clients find their dream home and negotiating contracts, her true calling was office management and real estate financials. In 2010 she became an executive assistant and office manager for Transformers, a real estate investment company which finds distressed homes and flips them.
More recently Penny was Market Center Administrator for two different Keller Williams offices. This position oversees all office management and financials for the franchise. She is also ultimately responsible for market center profitability. She conducted all human resource tasks, completed mid year and annual budgets, and assisted agents with contracts and compliance. She met with the agents to implement and discuss their annual goals, conducted training classes for agents, and implemented and promoted market center events for the purpose of agent retention.
In 2019 Penny joined the Accounting Department at Virtual Properties Realty corporate office in Duluth and it was the best decision ever made. Penny will be overseeing all of the financials for VPR and our accounting department to ensure a smooth payout for our agents.
On a personal note, Penny is an empty nester with two children who are recent college graduates. She enjoys attending church and her annual beach trip with long time friends.
---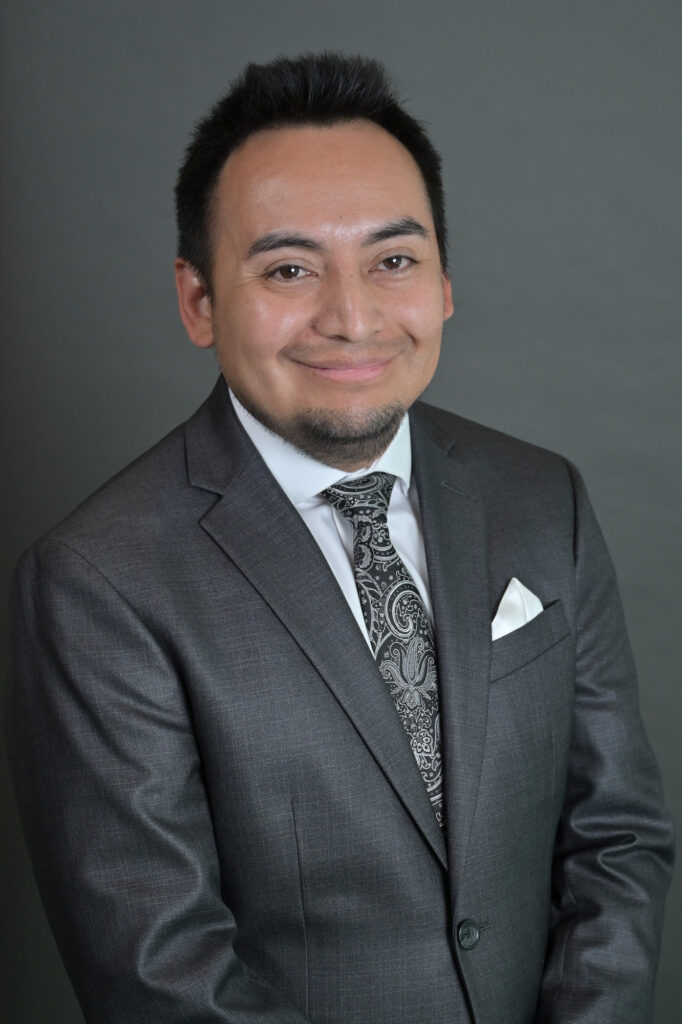 Albert Cano, Director of IT, has been with Virtual Properties since 2017 and works in our Duluth HQ. Albert was raised in a family of electrical and mechanical engineers. It was his early introduction to this diverse industry that inspired him to pursue and fine tune his technical specialties. Albert is highly skilled in providing hardware, software and networking solutions. As a Director of IT, Albert plays a pivotal role in shaping our digital landscape and ensuring seamless operations across our systems.
---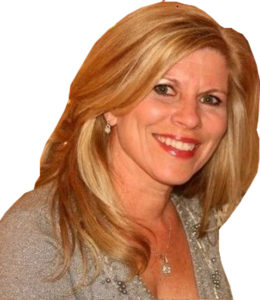 Sandra Herring, Managing Broker for our Snellville location, first became involved in the real estate industry in 1985 as a licensed full time realtor. She has also been involved in new home building and the remodeling business as a contractor for over 20 years. Her experience with the actual construction and repair of homes adds an extra edge in dealing with potential construction or repair projects. This construction experience has carried over to working with investment clients, one of her specialties from HUD Homes to Foreclosures. As a life time resident of Atlanta, her knowledge makes it easy for her to specialize in relocating clients to their desired location of choice. She also enjoys working with first time home buyers from start to finish by educating them on the biggest investment they are likely to make. She provides a Home Buyer's Book to help with the education process and by providing assistance with obtaining financing for the purchases. Also, she goes the extra mile with her sellers helping them all the way to ensure they get the most for their property. Her unique background and experiences make her ideally suited to provide expert advice to all of her clients.
On a personal note, Sandra has been an active member of the community by volunteering for the local youth sports, school and church activities. She spends her spare time traveling, riding her horse and competing in fitness-related activities and enjoys her family, meeting and getting to know new people.
---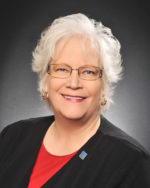 Elaine Carpenter, Managing Broker/Instructor, is in our Corporate Office in Duluth. She is a long time REALTOR® and has been a licensed broker since 2007. Prior to joining Virtual Properties Realty she was the Assistant Team Leader/Managing Broker for Keller Williams Lanier Partners and was also responsible for education as an Instructor/Mentor and developing classes for new agents. Prior to her tenure at KW, she was with RE/MAX International in several of their franchise offices.
Elaine developed and wrote the "Jumpstart" program for new agents and those who need a "refresher" in one or more of the 13 classes. The class is certified for post-license education credit and continuing education credit. She teaches classes in GAR Contracts and License Law for the Hall County Board of REALTORS® where she is also a member of the Board of Directors and Education Chair. She has an extensive 25 year background in Human Resources and business management.
---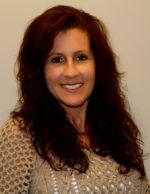 Stephanie Ashley, Managing Broker, has a B.S. Degree in Business Management and is our new managing broker recently hired to provide broker support to our agents working out of the Alpharetta and other northwest Atlanta offices. She will also be available for broker support in our Peachtree City office.
Stephanie has almost 16 years of real estate experience, which most recently includes the manager of agent development and training at ERA Realty. During the past three years Stephanie was in charge of the hiring and support for new and seasoned REALTORS. Stephanie is dedicated to helping agents move in the direction that will best forward their real estate careers. We're very excited to welcome Stephanie to our VPR family and feel grateful that she chose VPR to bring her extremely positive energy and real estate experience.
---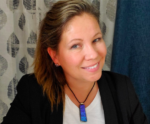 Amy Wolfe, Managing Broker, has had her Real Estate license for over 30 years and brings a lot of experience and support to the VPR agents and will be a very valuable addition to the VPR broker support department. Amy has had her Broker's license since 1997, when she opened a Real Estate firm for her colleagues in the building industry. In 2003 she opened her own Real Estate Firm called Elizabeth Street Realty, Inc. in Duluth, where she grew her agent count to almost 50 agents before the Real Estate downturn of 2007. VPR is extremely proud that Amy and her current agents have chosen VPR as their new home.
Amy has won over 20 national and local sales awards, as well as marketing and building professional awards, including 14 OBIEs, which included the coveted Marketing Campaign Of The Year award and Best New Home Builder in Atlanta award for her category, as well as the Top National Sales award for agents. Amy has been in charge of national marketing and sales for large builders, and has sold thousands of homes. Amy has a Bachelors of Science Degree in Construction Engineering from the University of Florida and was one of the nations first females to build for one of the top 3 ranked home builders. Amy was also involved in developing Atlantic Station, as well as building over 300 homes in Metro Atlanta and Metro Orlando.
---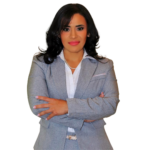 Paola Figueroa, Managing Broker, Atlanta-based Real Estate Broker, Realtor, Business Consultant, Mentor, and Coach, is passion-driven and committed to providing expertise and knowledge of the ever changing Real Estate Industry. She is dedicated to working on behalf of her clients and is a Master at Contract Negotiation. Her devotion to helping others achieve life goals is what motivates her to connect with and exceed her client's expectations. As a proud Latina and Business Owner, she exudes Confidence, Determination, Commitment and Credibility in Business and Professional Development. Her unique approach to Creating Wealth through Property Ownership and Investing, has made her one of Atlanta's industry experts for Residential, Land and Development, Property Investments, and Luxury Real Estate. With over 15 years experience in Real Estate, she is an Active Member of the National Association of Realtors (NAR), the Northeast Atlanta Metro Association of Realtors (NAMAR) and The National Association of Hispanic Real Estate Professionals (NAHREP).
Paola has sold Millions in Real Estate transactions, and has received Multiple Platinum and Million Dollar Club Sales Awards. She brings a Higher Level of Integrity, Professionalism, and Excellence to her Businesses, Clients, and the Real Estate Industry. She has Coached and Mentored Agents to be
Top Producers in the Real Estate Industry. Learning and Teaching about Wealth, Business, Personal and Professional Development are among the things she enjoys. She is an advocate for Local and International Non-Profit Organizations and is recognized for her generosity, charitable work, contributions, and continuous efforts to enhance communities. Her work serving as an International Speaker, Trainer, Coach and Mentor to Real Estate Professionals are ways she helps to improve the quality of life in others.
Paola is a proud mother of two and is determined to teach them the Life Skills they will need to greatly impact and transform their future communities. When she is not engaged in Business and Real Estate, Paola most enjoys spending Quality Family Time, Reading, Traveling, Fashion, Dance, Health & Fitness.
---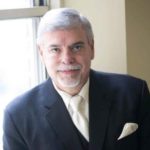 Bert Tundidor, Managing Broker, holds a Bachelor's Degree in English and a Master's Degree in Business Administration from the University of Miami, and a Professional Banker Certification from the ABA Stonier Graduate School of Banking at the University of Pennsylvania. He is also a Certified Fraud Examiner and translator in English to Spanish and Spanish to English.
Bert initially obtained his real estate license in 1983 in Florida, which he held until 2000 when he and his family relocated to metro Atlanta. He obtained his license in Georgia in 2014 after retiring from a 36-year career in banking which included consumer, residential, commercial, and corporate lending, retail branch management, and mortgage banking. He also enjoyed several years as an English professor. Since his retirement, Bert has pursued his other passion, a career in real estate. He is a dedicated professional, dedicated to
helping agents achieve success in their real estate careers, while assisting buyers and sellers pursue their home ownership dreams.
Bert and his wife Grizzell are the proud parents of a growing family of three children and grandchildren. They've made Lawrenceville, in Gwinnett County their home.
---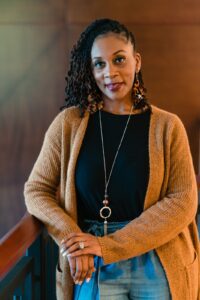 Candice Pasha, Managing Broker, will also be Operating Manager for our Lease Purchase Division. She provides an unparalleled level of service in the greater Atlanta Luxury Real Estate Industry. Not only your friendly neighborhood REALTOR®, but she's also a Georgia Native. Candice believes that every client is royalty and should be treated accordingly.
She has represented her clients in property management, luxury single-family residential home listings and sales, newly developed subdivisions, and commercial as well as residential leasing. With enthusiasm and boundless energy, she pursues the highest goals for herself, her team, and her clients. A skilled and certified negotiator, who combines personal style and sensitivity, innovative ideas with bottom-line results, she's refined the art of real estate with experience, knowledge, and success.
She is a mother of 3 amazing boys and a wife to the "best husband in Georgia". Candice always lends her expertise to the agents on the team and is as she states always "Happy to Help".
---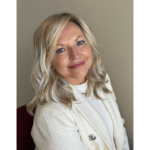 Kim Potter, Managing Broker, comes to VRP with over 23 years of real estate experience spanning across Residential, Commercial, New Construction, Lots, Land, Subdivision Development, Corporate Relocation and Property Management.
She began her real estate career as VP of Sales and Marketing for a local developer. In 2003, she accepted a promotion in New Golf and Master planned communities in multiple states; and was responsible for marketing plans and budgeting, covenant and architectural control guidelines, presentations and trade shows, multi-media planning and branding, as well as building, training and managing on-site sale teams.
In 2008, after the downturn in the housing market; she joined Crye-Leike Realtors and became Branch Manager in 2018. During her time at Crye-Leike she achieved many awards including #1 Relocation Agent, Top Ten REO Agent, Top 5% REO Agent Atlanta Board, #8 Agent 2012 Atlanta Board, and is a member of the Life-Time Multi-Million Dollar Club.
She has a passion for helping people, and in her free time, she loves entertaining and spending time with family.
---

Sharon Chrisp, Office Manager, in Duluth Corporate office has been with Virtual Properties since 2002. She is responsible for all office staff personnel, while overseeing the daily office workload. Sharon met Steve and Karen at the Crestwood Office Park where she rented them office space. At that time there were only 10 agents under their brokerage. She has watched them grow into the thriving company they are today.
---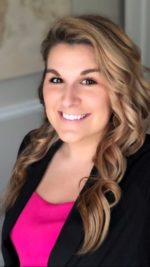 Tory Smith, Director of Marketing and Events for Virtual Properties Realty. Tory started with the company in 2015 as the Gainesville branch manager and has since then ventured into marketing and events. She has held a real estate license since 2017 and looks forward to continue growing with Virtual Properties Realty.